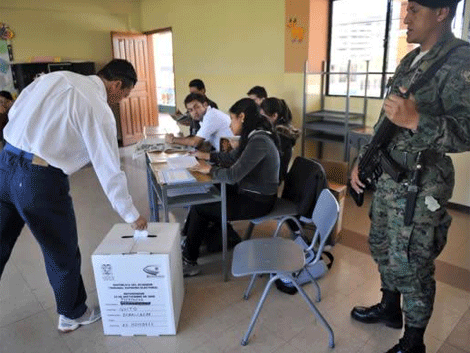 Voting in rural Colombia
In Cartagena, everyone from the mayor to the fruit seller knows that English means opportunity. It provides access to better jobs and higher education. It puts money in people's pockets and when money is involved people listen. No one know this better than Colombian politicians trying to get votes for the upcoming elections in November.
Gabriel, the teacher I work with, has a part time job in a small town just outside of Cartagena. One day, he began telling the people about how he would like to create the first bilingual (Spanish- English) public school and we how started a project called
English for All
. People's ears perked up when they heard
public
and
bilingual
in the same sentence. He continued to explain that the project has four components:
English teacher professional development
English classes at the elementary level
English test preparation for high school seniors
Free community English classes
The most interested person in the crowd was the mayor. He became fixated on Gabriel's ideas and invited us to start the project in the town's public schools right away. Gabriel was delighted, but not naive. He also knew if the mayor brought in a project to create bilingual schools, he would receive full voter support in November. English wins elections. The days of politicians promising water, electricity, and hospitals to the Colombian people are long gone. Now English gets the vote.